Corsican gastronomy
A rich gastronomic heritage
Située entre Bastia et Porto Vecchio, Ghisonaccia constitue l'un des atouts de la Corse. Plage de rêve, nature respectée, riche patrimoine et gastronomie incontournable, comment résister à cette destination de choix ?

When to visit Ghisonaccia?
Ghisonaccia in a few words
This charming French city, of a little less than 4000 inhabitants, is located in the heart of the department of Haute-Corse. Over the years, it has become a rather popular holiday destination, due to the beauty of its landscapes and the leniency of its climate, but also to practice water and mountain sports. Not to mention the quality of its gastronomy and local products. No natural disaster has ever touched this territory.
If any season in Corsica has different charms, the months of May and June and September and October are the ideal time to visit the Island of Beauty, especially its southern part. The summer season is, of course, the most touristy and the most festive, but the beginning of autumn, with its fabulous colorful landscapes and a pleasant climate always attracts many visitors.
Ghisonaccia, to enjoy the flavors of Corsican cuisine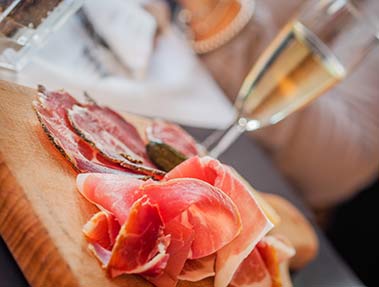 The figatellu
The Brocciu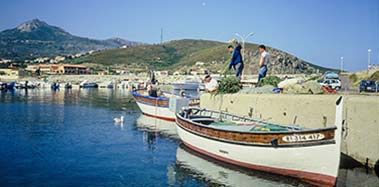 Leisure and local products Corsica
Ideal for practicing sea sports and indulging in idleness, the long sandy beach of Vignale is near the campsite Corse Perla di Mare. Nature lovers also enjoy the Pinia – 13 hectares of eucalyptus and maritime pines – a territory of preserved forests. The beautiful region of Ghisonaccia, with the unmistakable blue of the Mediterranean mountains, can only delight photographers on the lookout for spectacular shots. Throughout the Costa Serena, we find the traditional Corsican culture with its artisans and local artists, its excellent local products including fine sausages and tasty cheeses, wines and liqueurs to experiment, olive oils and foie gras delicious. It is also known for the quality of its organic products and its essential oils. We understand why it is considered the most generous agricultural area of Corsica.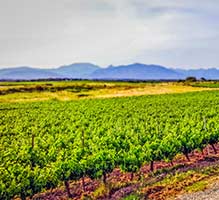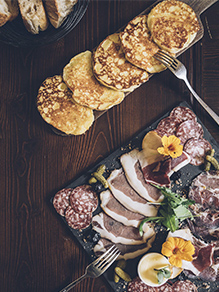 Discover Corsican gastronomy
With so many quality resources from the land and the sea, Corsican cuisine is renowned for the flavor and quality of its dishes. Today's chefs, while drawing inspiration from traditional recipes, revisit culinary techniques with talent. You can not really appreciate the Corsican gastronomy if you do not taste its figatellu (a liver sausage decorated with herbs), its veal with olives, its lonzu (a spicy pork fillet), its coppa (languettes de loin dried pork), pieces of meat grilled slowly over a wood fire. We also recommend experimenting with Corsican soups, especially bouillabaisse called "azziminu" and soups made with legumes and meat. At the cheese level, "brocciu", a traditional specialty, is found in a large part of Ghisonaccia's traditional recipes; it is a fresh cheese made from goat's milk or ewes. This tasty ingredient is a true delight in eggplant with bonifacienne, herbs slippers and pie with chard. Other quality cheeses are served as a dessert or as a snack. As for dishes inspired by seafood, oysters, mussels, lobster and spider crab are often served with cannelloni pasta with raised sauces. Lovers of irresistible desserts will feast on fiadone, chestnut donuts and cedar apples. In the restaurant, you will be offered typical Corsican digestive. These, based on berries and fruits are worth discovering, just like the traditional "rappu" (Corsican equivalent of the Italian grappa).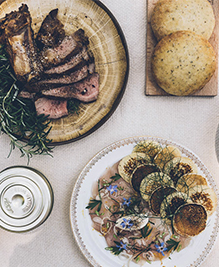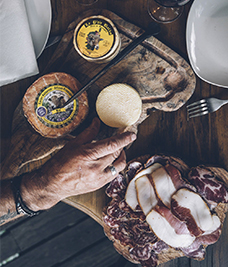 Useful notes
If you wish to know the list of the restaurants of Ghisonnacia, you only have to consult this directory of the city, with the following address: http://www.annuaire-mairie.fr/restaurant-ghisonaccia.html. You will also find a detailed map of the city and a range of resources on the small town and its surroundings.
For any administrative procedure, it is advisable to contact directly the Marie de Ghisonaccia, whose offices are located at the Place de l'Hotel-de-Ville.