Camping near Porto-Vecchio
Discover the fascinating city of Porto Vecchio
Paradise beaches, excellent climate, good sunshine all year long, a picturesque old town, breathtaking landscapes, renowned vineyards: Porto-Vecchio is, like all Corsica, a city blessed by
nature.
Come and relax with family or friends between sea and mountains at the campsite Sunêlia Perla Di Mare in Porto-Vecchio.

Camping Porto-Vecchio 4 stars
First seaside resort of Corsica
The campsite Sunêlia Perla Di Mare in Porto-Vecchio is at the height of the city: a marvel created by the hand of man perfectly integrated with nature. And to further appreciate this green setting, our team offers rentals of mini villas and mobile homes fully equipped luxury. Once you have measured the degree of comfort of your modern and aesthetically pleasing home, simply sit back in your sunbed on your private terrace to understand that your family vacation and all inclusive are already, no matter what, a real success. Your children will then be able to jump in the swimming pool, play ping-pong or petanque, have fun in the playground or in the mini club. During this time, you can book with our team your favorite activities (bike rental, hiking, water activities …). Our campsite has Wi-Fi so you can share your holiday photos in real time with all your friends from your accommodation, bar or restaurant. By booking your villa or mobile home rental at Sunêlia Perla Di Mare in Porto-Vecchio, you will stay in an upscale accommodation while enjoying the joys of camping.
Découvrez un patrimoine insoupçonnable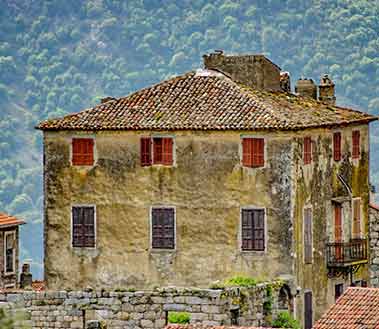 The most beautiful beaches of Corsica
The old Town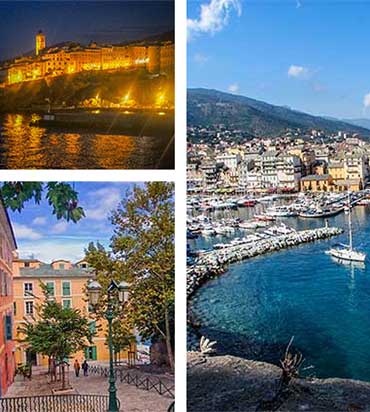 What to do in Porto-Vecchio
Called the City of Salt, Porto-Vecchio is one of the pearls of Southern Corsica. The city belongs to the Freto, a micro-region that includes other beautiful municipalities such as Sartène. Porto-Vecchio is especially popular for its beautiful beaches (Santa Giulia, Palombaggia, Acciaju, Carataggio), its citadel, its gulf, its lighthouse (lighthouse of Chiappa) and its superb mountains. To better contemplate them, enter the regional natural park of Corsica, climb the mountain of Cagna and take one of the trails that lead to the needles of Bavella or Punta di Vacca Morta. For a family walk, opt for the forest of L'Ospédale, the salt marshes, the natural reserve of Bouches de Bonifacio or the archaeological sites of Cucuruzzu and Capula. One of the most popular excursions is the one that leads to the Piscia di Gallo waterfall. Back in the Genoese city, discover the house of Dalida, on the heights of Porto-Vecchio, and the prehistoric castle of Araghju. During sunny days, several festivals enliven Piazza di Pò and the streets of the city, including Scen'è Sonniu (street arts festival). Want to live a unique experience at the campsite Sunêlia Perla Di mare Porto-Vecchio? From France, you can go to Porto-Vecchio by plane (Figari airport) or by boat from Marseille. From Corsica, you can reach the city by bus (line Bonifacio-Bastia) or by train (station of Ajaccio or Casamozza).