With our hotel-style service, you can enjoy services designed to take the hassle out of your family holiday.

Don't bother with sheets and towels, we take care of everything with our hotel service.
At Perla di Mare, you can hire cotton sheets and bath towels!
When it comes to the end-of-stay clean, you're in charge: you can decide whether you want to do it, the day before departure.
Thanks to the hotel-style service , you won't need to worry about a thing. Don't worry about cleaning, we're here to help! The price of cleaning during, and at the end of, your stay is included. In your accommodation, you'll also find a welcome pack with some essential products to ensure you enjoy a pleasant stay; beds will be made up on arrival and towels and tea towels provided.
Holidays at Perla di Mare: a proper holiday at last!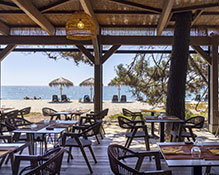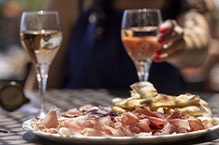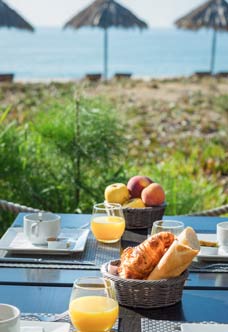 All-inclusive holidays in Corsica
Finally, an end to worrying about food! Perla di Mare campsite, in Northern Corsica, also offers full or half-board to make your holiday even easier.
Buffet breakfast is served on the waterfront from 8 am until 10.30 am for late-risers!
Head for the snack bar with its wide range of pizzas, paninis or hamburgers for a lunch on the go, or you can enjoy a more elaborate meal made from fresh local products, prepared by our chef. You decide!
Dinner is equally delicious with a variety of ideas that will delight you taste buds.