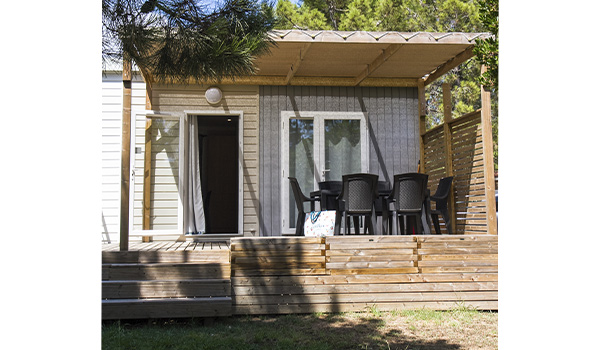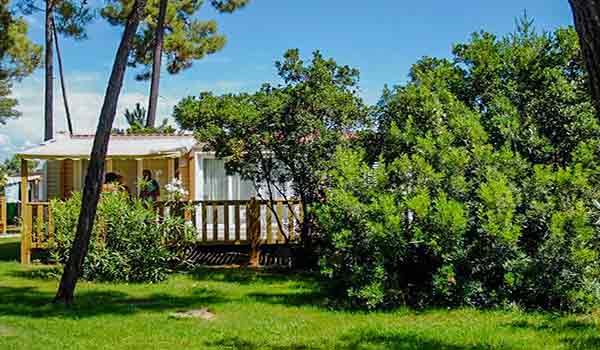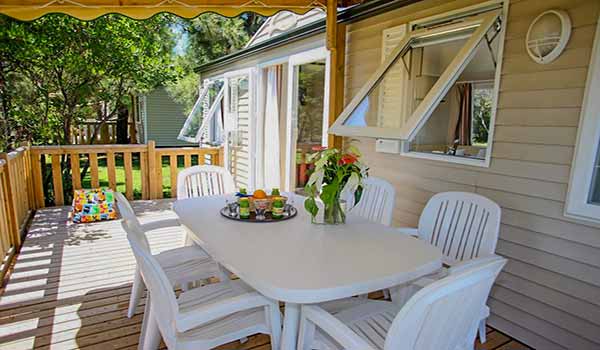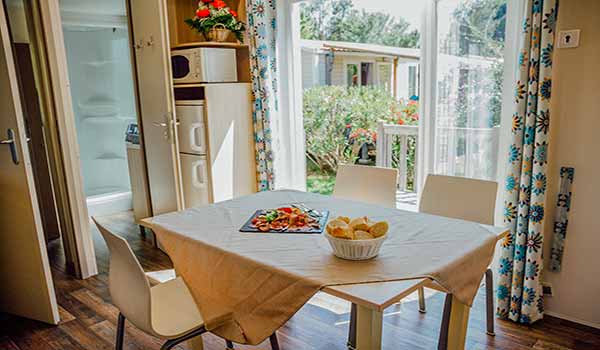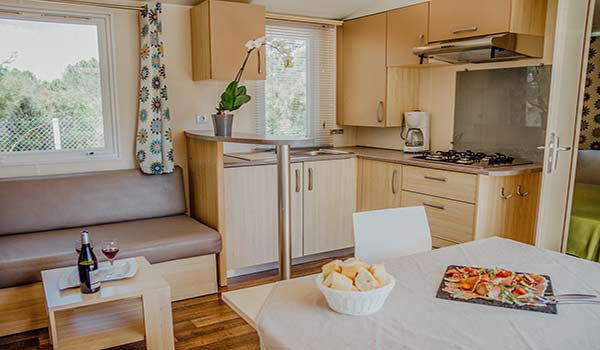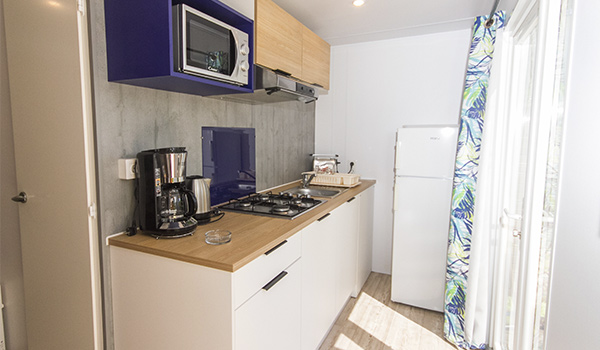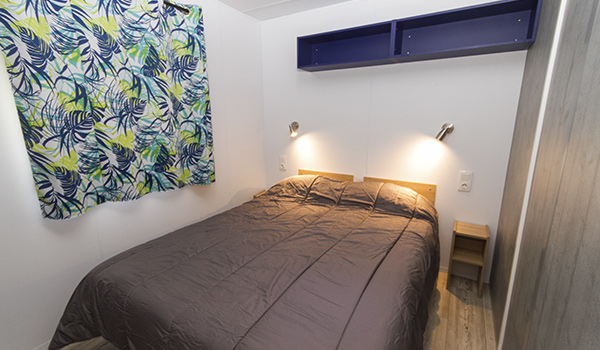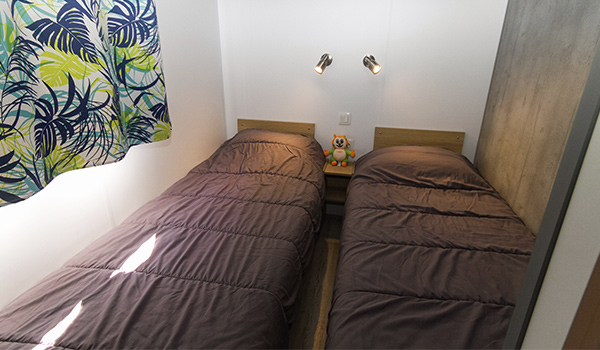 DESCRIPTION OF MOBILE HOME
– Central lounge and bench
– Equipped kitchen area: toaster, kettle, microwave oven
– Parental bedroom: 1 double bed 140
– Children's bedroom: 2 single beds
– Air conditioner
– Bathroom
– separate WC
Mobile home booking Corsica
Online booking
Rent mobile home 3 bedrooms near Solenzara
With 3 bedrooms, the Sunêlia Confort offers an ideal configuration for families or groups of friends of 6 people. The 32 m2 of accommodation are thought and arranged in a functional way to facilitate travel and ensure the privacy of all. The toilets are independent of the bathroom. Very well equipped, the mobile homes with 3 bedrooms offer many practical storage spaces cleverly distributed in different rooms. The living room includes a sofa bench with coffee table to enjoy a moment of relaxation indoors. A table and chairs are also provided for meals. In the kitchen, many quality facilities await you, to facilitate your daily life to 6: refrigerator, 4-burner cooking, coffee maker, extractor hood allow you to easily prepare all your meals on site, as at home.
Mobile homes with private terrace
To make your holidays come with comfort, relaxation and relaxation, the 3-bedroom mobile homes also have a beautiful terrace. At the same level as your home, it is truly a part of life in the great outdoors. Its 13 m2 of wood floors on stilts make it a charming space where you can relax at any time of the day. Covered and lined with a wooden fence, it offers an intimate setting for your family meals and your summer evenings. Its garden furniture consists of chairs and a large table is expected to accommodate 6 people. The terrace of your mobile home 3 bedrooms is nestled in lush greenery, among pines, oleanders and Mediterranean shrubs. The vegetation and the arbor give you a perfect blend of sun and shade, ideal for enjoying your outdoor living space at any time.