Back to basics…
Take care of yourself
Campsite with Corsican spa
No holiday would be complete without an area devoted to well-being and relaxation.
To ensure your stay is fully satisfactory, we have created a certified "SPA de France," SPA and Well-Being Centre Être devoted entirely to relaxation.
The centre is located in an idyllic setting, facing the sea and one-hundred-year-old pine trees, in a small garden with designer furniture, so guests can relax both inside and out.
Guests are guaranteed a magical, timeless experience in our jacuzzi, facing the sea. It's a chance to pamper yourself and enjoy some "me-time."
This intimate space, devoted to body care treatments, away from the chaos of other activities, and our professional team who provide a wide range of treatments, will certainly make you feel special.
You'll be able to choose between a face treatment, for radiant, beautiful skin; a sculpting and massage treatment to release energy; a ritual bath experience where you can let go and surrender to the water and air, or slimming or detox treatments etc. In fact, why not enjoy a day of pampering! You can also have beauty treatments including hair removal and exfoliating scrubs.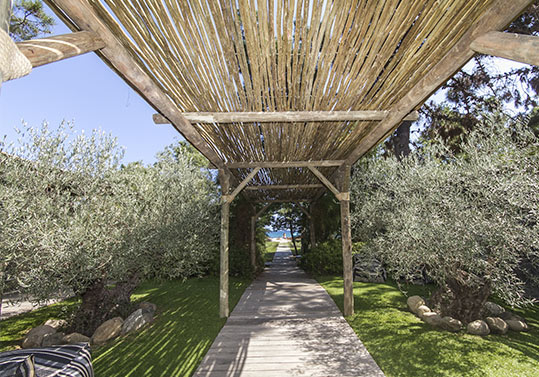 Bienvenue dans l'univers du Bien Être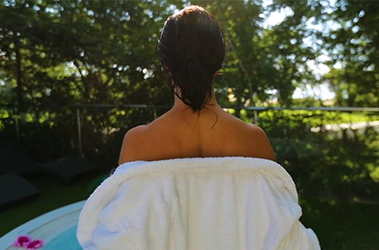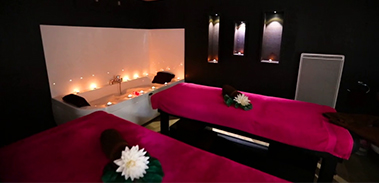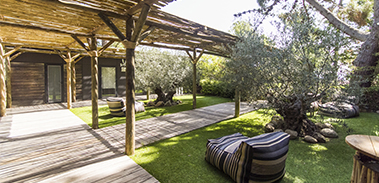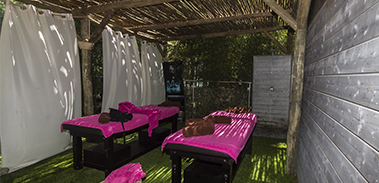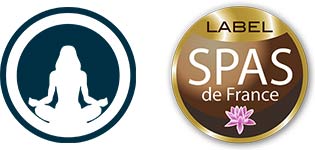 SPA CENTER IN CORSICA
Our Corsican holiday club spa is open 6 days a week, from mid-May to mid-September. We recommend that you book treatments at the start of your stay; there are various options available from simple access to the jacuzzi to the full range of sculpting and body treatments.
For more information, please consult the detailed list of services provided by our staff.
We inform you that our establishment has been certified SPAS DE FRANCE® since 2016.